Comedy & Dinner Show Tickets (April 21st)
00146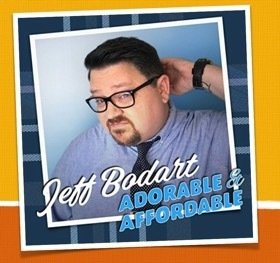 Comedy Show at Powder Ridge

Limited number of seats, tickets must be pre-purchased in advance.
VIP Tables also available for purchase.


We are excited to announce our Spring comedy dinner show at Powder Ridge. This event will feature adult humor, so please plan accordingly. Our Chef and his staff have put together a meal that we are sure will be a hit. Space is limited so please make your plans and purchase early. We look forward to having some laughs at "The Ridge" and we hope you can join us.
Comedian: Jeff Bodart
(https://www.youtube.com/channel/UCyfKJDtGSRiQ9xH83...)
Second Comedian: John Egan
(http://www.johnegancomedy.com/)

Schedule
5:00PM Social Hour Begins (light snacks served)
6:30PM Meal Served (see menu below)
8:00PM Show Begins (adults only event)
9:30PM After Show Social
Comedy Show Menu - to be served buffet style
Baby Back Ribs
(Dry Rubbed and Slow Cooked for 6 Hours - served w/Sweet and Smoky BBQ Sauce)
Chicken Romano
(Lightly Breaded Chicken with Creamy Romano Sauce)
Butterfly Shrimp, Lightly Breaded & Deep Fried
(Served with Lemon Wedges, Tartar and Cocktail Sauces)
Green Beans Almandine
(Green Beans w/Slivered Almonds and Butter)
Baby Red and Yukon Gold Potatoes
(with Garlic Butter)
Caesar Salad
Relish Trays
(Fresh Vegetables w/Ranch Dipping Sauce, Pickles and Olives)
Sweet Hawaiian Dinner Rolls
(with Softened Butter)
Assorted Desserts