Snowboard / Twin Tip Team Coaching Fee
00094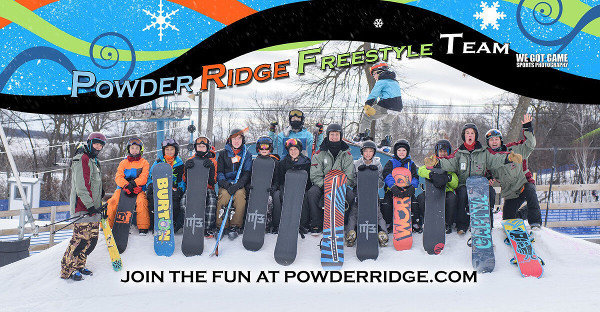 The Snowboard / Twin Tip team is new this year for Powder Ridge but the league has been in existence for many years. Team members will train in the areas of slope style, ariels and boardercross. There are four competitions throughout the winter and competiotions are held at different ski areas in our area. Team members age 6 through 18 will learn new skills, make new friends and get a taste of non intensive competition.
Training and competitions will be held on Sundays (Noon-4pm). The coaching fee does not include lift ticket, equipment or transportation.
Coaching Fees: $325 if purchased before November 1st, full rate $375 after November 1st
Please indicate what you will be participating in
Twin Tip Skiing (0) Snowboarding (0)
Get Connected With Powder Ridge!