RELOAD Your Food & Beverage Only Gift Card
00169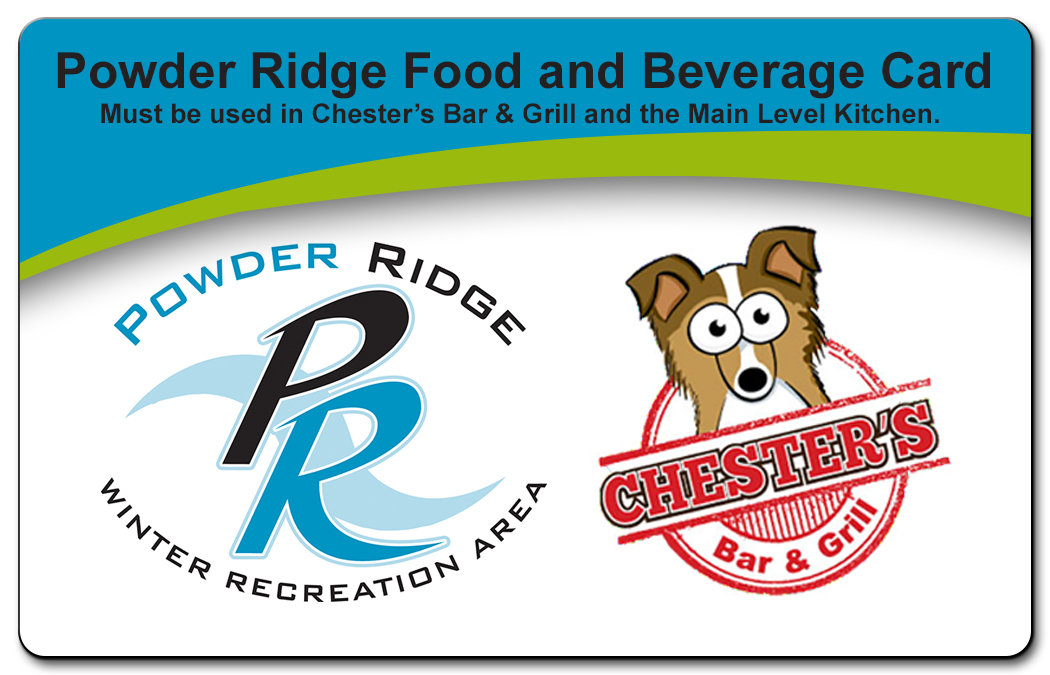 The Powder Ridge Food and Beverage Gift Cards must be used in Chester's Bar & Grill or the main level Kitchen.
Gift cards may be reloaded for additional use. Please allow 24 hours for your new gift card balance to reflect on your gift card.
Powder Ridge Gift Cards do not expire and may be used from season to season.
Please type in your gift card number (the long 16 numbers on back of card).
Get Connected With Powder Ridge!