Kid's Club 5 Time Package (6 - 12 year old)
00133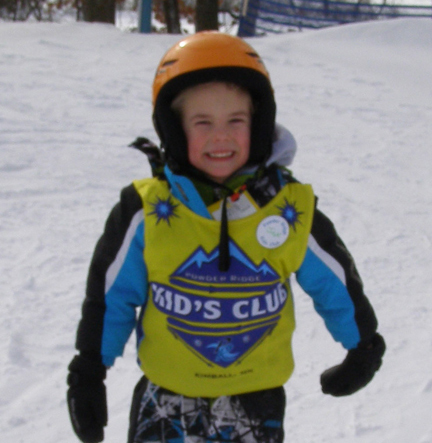 Kid's Club 5 Time Package (6-12 year old)

$230 includes: 5 lift tickets, 5 two hour lessons, 5 equipment rentals (ski or snowboard), and 5 helmet rentals! BEST VALUE IN TEACHING YOUR KIDDO HOW TO SKI OR BOARD!

Kid's Club is a program for kids ages 4-12. The program emphasizes fun
and learning! It is offered on Saturdays and Sundays & specific
dates over Christmas Break. Enjoy the excitement throughout the season while saving some money!
Skiing or Snowboarding
Skiing (0) Snowboarding (0)
Rental Needed? (For all 5 times)
Ski (0) Snowboard (0) None needed (0)
Helmet rental (For all 5 times)
Five time helmet rental (0) No helmet rental (0)
Rental Information (if needed) This information will help us get your rental equipment ready and expedite the process.
If you know the dates you are wanting to come, please type them here. If not, you can give call us at 320.398.7200 to schedule your kids club sessions
Get Connected With Powder Ridge!