Food and Beverage ONLY Gift Card - $100
00170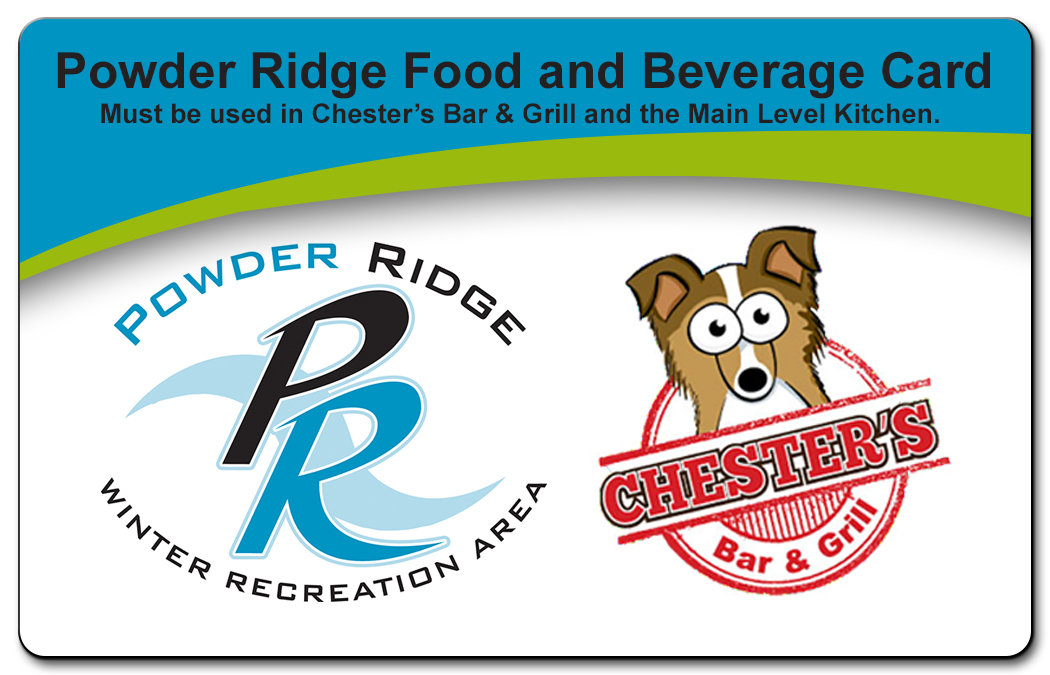 The Powder Ridge Food and Beverage Gift Cards must be used in Chester's Bar & Grill or the main level Kitchen. If you are wanting a gift card that may be redeemed for more than just food, please purchase a regular Powder Ridge Gift Card.
Gift cards may also be reloaded for additional use. Many people do this so their children don't have to carry cash with them for meals and snacks while at Powder Ridge.
Powder Ridge Gift Cards do not expire and may be used from season to season.
Get Connected With Powder Ridge!